Improve Your Temecula Bathroom On A Budget
Buyers in Temecula love the lure of a fresh, attractive bathroom that reminds them of being in a luxury hotel or spa. But, in most instances, it is not a wise investment to do a full, costly renovation just for a home sale. It simply doesn't translate into profit [
more high ROI strategies to improve the value of your home
]. A better strategy is to maximize what you already have, on a budget. Below we have broken down all the things you can do if you're living in Temecula to revamp your bathroom for a low budget of under $200. We have also included all the best opportunities in Temecula to help you along your way towards a beautiful and fresh, new bathroom to amaze Temecula homebuyers and impress your friends.
Make That Bathroom Shine
To start off you're going to want to clean up your bathroom somewhere along the way. Even before you consider taking out your credit card to make the big changes, you should first get out the old kitchen rag and get on your hands and knees to do some good ol' fashioned scrubbing. The best and most cost-effective way that we've found to do this is through the use of distilled white vinegar, which makes for an excellent natural cleaning solution, especially on smooth surfaces like acrylic that release stains easily.
Fill a spray bottle with a 50/50 water-vinegar solution and keep it on hand for routine bathroom cleaning tasks. Apply the vinegar liberally to completely cover the affected area. Lemon juice makes a fine alternative to vinegar if you happen to have some in the refrigerator.
High ROI Bathroom Items You Can Get In Temecula
When it comes to items that you can buy that will upgrade the look of your bathroom infinitely more than the cost that you end up actually paying for these items, the first things to consider purchasing are the small things you can get at a local Walmart or a Bed, Bath, and Beyond. Here are a few of these items:
Fresh towels - will set you back $20-$50 per towel. Buying at least two bath towels is advisable.
Bath rug - purchasing a bath rug that fits the overall theme and looks of the bathroom can make a big difference. Bath rugs complement the overall look of the room but take care not to draw too much attention to it by purchasing loudly colored rugs that make it stick out in an unattractive way. Remember a rug should complement the room, not become the center of attention.
Shower curtains - shower curtains can make or break a room. So take care to purchase a shower curtain that fits the overall look and feel of the room.
Re-tile shower walls with earthy colors. Take a look at the example below.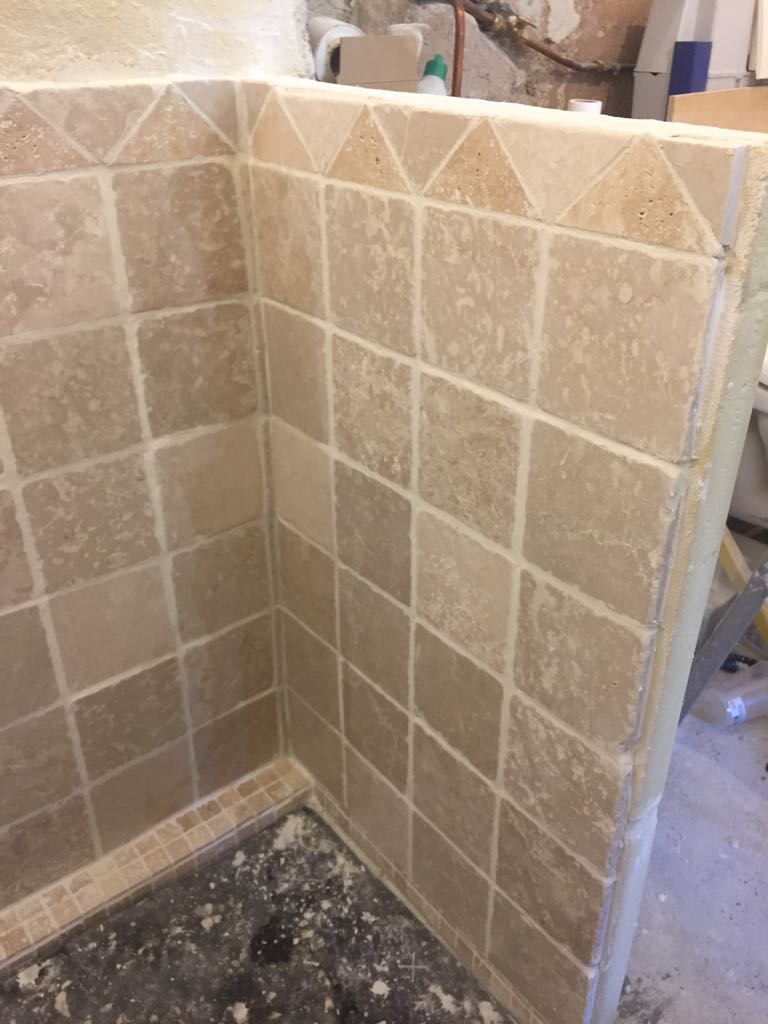 Higher Budget Bathroom Updates
Replace outdated toilets with toilet-sink units ($250). This is especially effective if your bathroom is on the smaller side of things. Check below for inspiration on different designs for toilet-sink units that look great and will attract buyers to your home in Temecula to get ahead in today's competitive market conditions.
Modern White Vanity Sink and Unit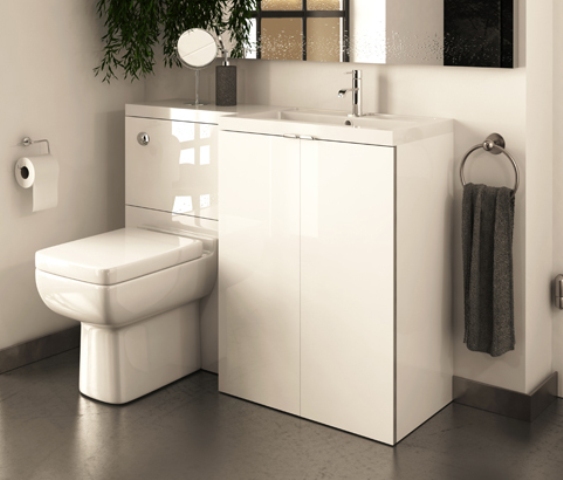 Modern Basin and Toilet Unit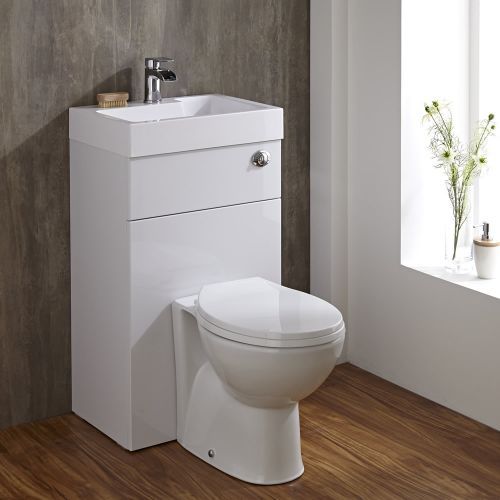 Toilet Sink Combos
Also check out what a difference some new, fresh paint can make. Changing out the countertops will also give your bathroom a fresher feel to it that very often entices new buyers and wows visitors to your home. While blue might go well with a beachy oceanside home, ask your realtor or interior designer what color schemes would suit your home in Temecula. Check different colors you can choose to suit each individual room in your house. Changing out older faucets for some new shiny ones is like changing out the rims on your old '69 Chevy. It's an inexpensive way to bump up the appearance of your bathroom for minimal cost.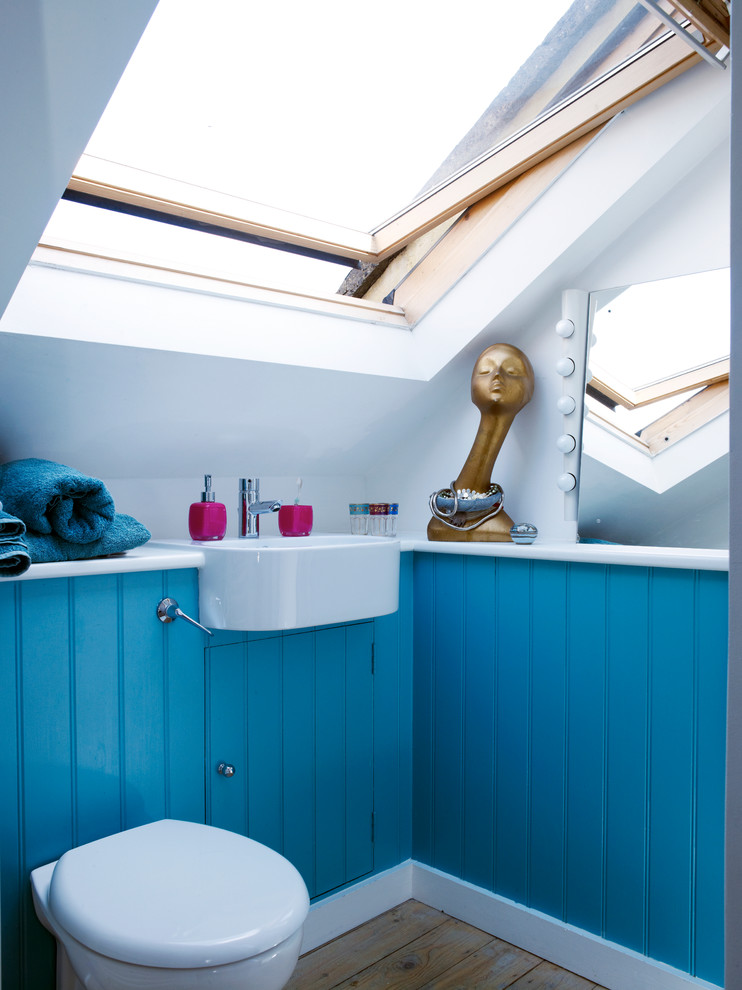 Hiring A Bathroom Remodeler
If you've got a bigger budget, or you're looking to remodel your bathroom for a remodeling project, we recommend you check out some of the best bathroom remodelers in Temecula. A great free resource is to ask your local Temecula realtor about what he or she thinks would be a good fit for your home, especially if they have experience with bathroom remodeling projects.
There are several considerations that must be kept in mind when remodeling your bathroom, including pipe reroutes and making sure all fixtures are installed according to code. If you have any plumbing that needs attending, we have scoured the internet for the best deal in Temecula.
We found a discount for your next plumbing job in the Temecula
Also if you're looking for help remodeling or selling your home in Temecula or its surrounding areas, I'm more than happy to assist. As part of the wide network of Temecula realtors, I know a thing or two about home remodeling and finding the right people to help you with whatever demands you may have.
Also if you're thinking about moving on from your current home and are in the market for a luxury home in the Temecula area, check out this great tool to give you exclsuive access to see some homes that will make your head spin.