So you're looking to move to Temecula and want to know about some of your high-end options for your next future home? Here are seven of the pricier communities in Temecula for you and your family to relocate to if you're on the market to upgrade your home and lifestyle. Though they are on the higher end of the price scale, you'll find that, along with most other property options in Temecula, the value for money here is unbeatable.
We have found many people relocating from ocean communities to come live in Temecula where they enjoy the great variety of outdoor life that Temecula has to offer, but at the same time also have the option to take a day trip out to enjoy the ocean.
Whether you've got the fingers of a master fishing angler or the adventurous camping or hiking spirit in you, Temecula has it all. So without further ado, here are the 7 most luxurious communities in Temecula to relocate to.
TEMECULA WINE COUNTRY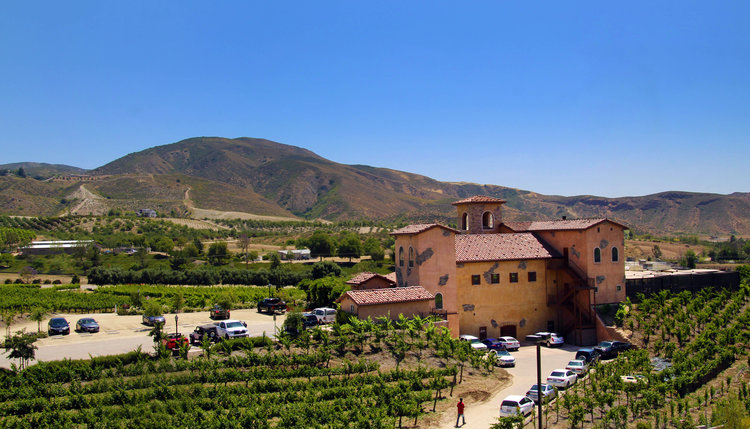 Settled between the moving slopes and Sierra-like ranges of Temecula Valley is a collection of some of California's finest wineries. The ripe soil and exceptional microclimate of Temecula Valley Wine Country yield some of the best wines in North America. With more than 40 wineries in the region, this delightful corner of California is a hotbed for some of California's top eateries and high-end resorts.
With cool sea breezes and warm middays and afternoons, the conditions are ideal for creating award-winning Californian wines all-season round. With the Temecula Winemaking market growing, newcomers are taking advantage of the relatively low entry-level prices for wine country homes for sale.
Located 90 miles southeast of Los Angeles, 60 miles north of San Diego, and 45 miles from the shorelines of Orange County, the stunning Temecula Valley Wine Country offers a country setting within close proximity of some of the best beaches that California has to offer.
Temecula Valley Wine Country provides many entertainment and distraction options to local homeowners. Wine tasting rooms allow visitors to sample award-winning local wines grown on each vineyard's expansive grounds along with live hosted music performances, food pairings, and hot air balloon rides to view across the endless SoCal landscape.
It is entirely possible to go on a wine tasting spree over the course of one weekend in Temecula Wine Country. Situated within a short drive of one another, local wineries can play host to your very own wine tasting tour with the possibility of you visiting several in one day. Many wineries include areas to enjoy a glass of wine and picnic in the year-round climate in Temecula.
SANTIAGO ESTATES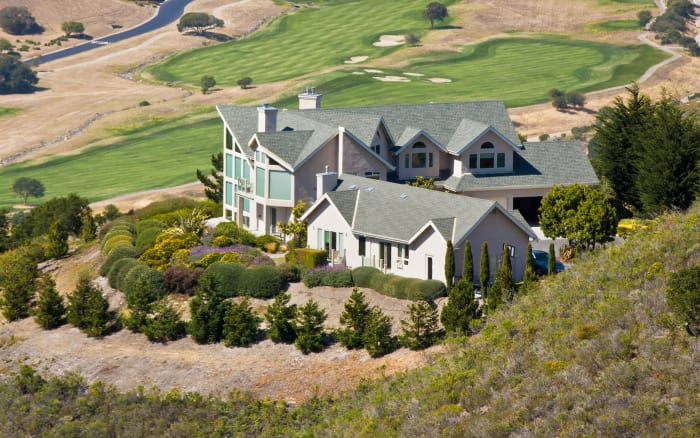 Santiago Estates is in a prime area for residents to take advantage of both city and country living. Surrounding the area you will find eclectic dining, shopping, and a boastful entertainment scene not far away in the heart of Temecula just two short miles away.
With 700,000 acres of forest bordering the community, Santiago Estates is a neighborhood with unrivaled access to incredible natural beauty. Residents who love the outdoors will enjoy a range of activities within the community, including swimming pools, spas, basketball courts, and playgrounds.
Other nearby attractions include several golf courses, such as Redhawk, Temeku Hills, and Temecula Creek golf courses, which are all located within four miles of Santiago Estates.
Residents will appreciate access to award-winning local schools. Private school options include the prestigious Rancho Christian School and Linfield Christian School.
The Los Angeles National Forest boasts nearly 700 miles of trails, ten lakes, and reservoirs, and 240 miles of rivers and streams for exploring. The sprawling green space also has five protected wilderness areas that are home to 16 endangered animal species and countless other native plants and animals.
DE LUZ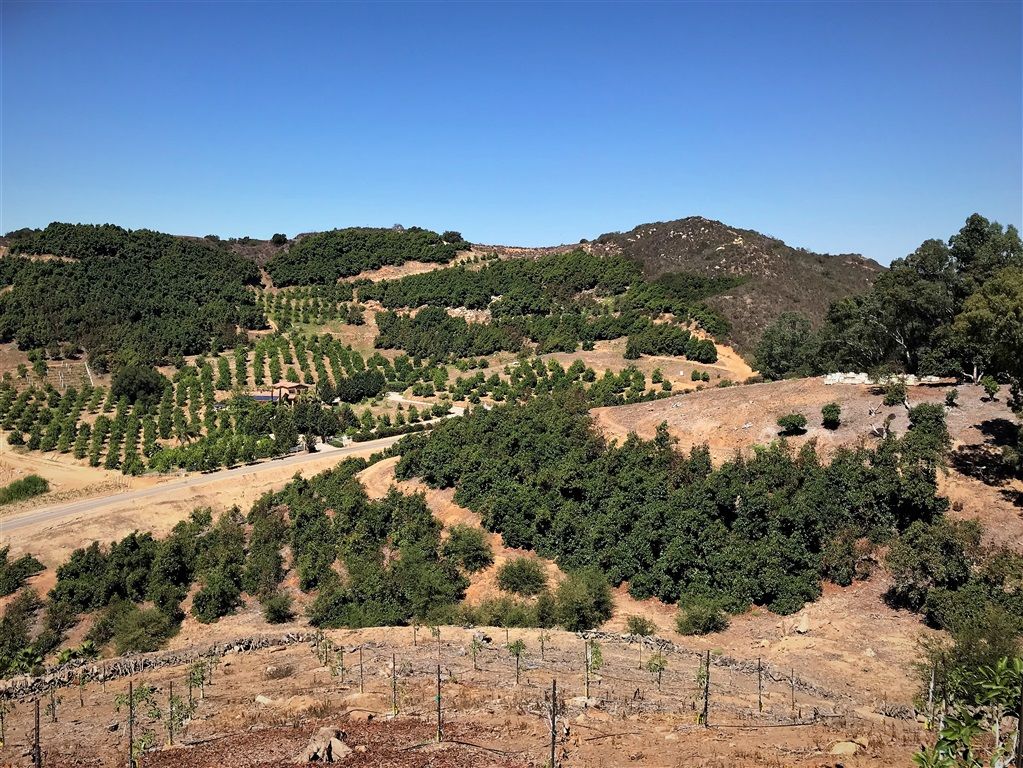 With mountains to the north and Camp Pendleton to the west, De Luz has been shielded from the trend toward urbanization, therefore maintaining its unspoiled rural character and resplendent old-world serenity.
De Luz enjoys a comfortable climate, with summertime highs averaging in the mid-80s and winter daytime temperatures rarely dipping below the mid-60s. De Luz's climate supports a range of farms, groves, and commercial nurseries, while the neighborhood allows easy access to the 30-plus renowned vineyards comprising Temecula Valley Wine Country.
Despite its isolated location, De Luz is easily accessible by freeways to Orange County, Riverside, San Diego, Hollywood, and Downtown Los Angeles. The nearby cities of Temecula and the Village of Fallbrook offer access to extensive urban amenities that include a wide range of shops, restaurants, nightlife, and entertainment options. From anywhere in De Luz, these vibrant commercial centers are no more than a 20-minute drive away.
MEADOWVIEW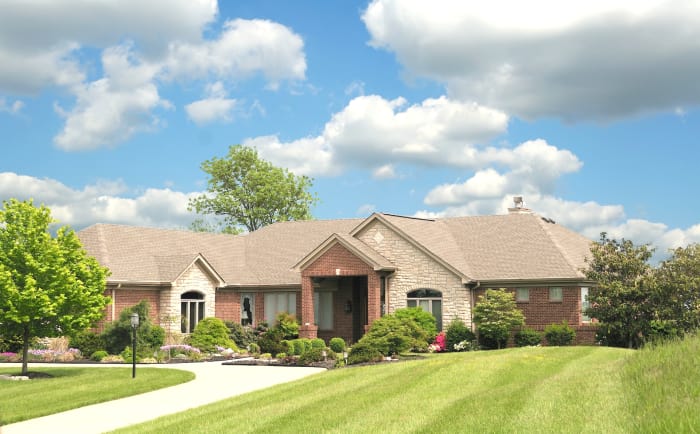 Located just a few minutes away from vibrant Old Town Temecula, the prestigious equestrian community of Meadowview offers an idyllic rural lifestyle within a close-knit community.
Spread across 1,175 acres in southwestern Riverside County, Meadowview is a private community that boasts excellent security and a range of shared amenities. Residents living in Meadowview's 900 highly sought-after homes maintain access to an equestrian center, basketball and tennis courts, a park with picnic areas, a community clubhouse, a spa, an extensive network of trails, and two heated swimming pools.
Abundant open spaces include the 360-acre open meadow after which Meadowview is named. The excess of scenic trails and open spaces make this a perfect community for outdoor enthusiasts and equestrians alike.
Award-winning local schools such as Rancho Elementary, James L. Day Middle, and Chaparral High Schools are among the area's draws, providing residents with access to first-class education for their children.
Residents enjoy access to the private 2.8-mile Meadow Loop Trail which is lightly trafficked and very peaceful. The wildflower-lined trail is open for walking, biking, and horseback riding, whichever you prefer to take in commanding views of the surrounding mountains.
This high-profile community is perfectly located for accessing other areas of Southern California, with Interstate 15 and 215 and California SR 79 all passing through Temecula. Meadowview is also ideally located to Temecula's exciting Old Town district, as well as a short drive to the renowned vineyards of Temecula Valley Wine Country.
LA CRESTA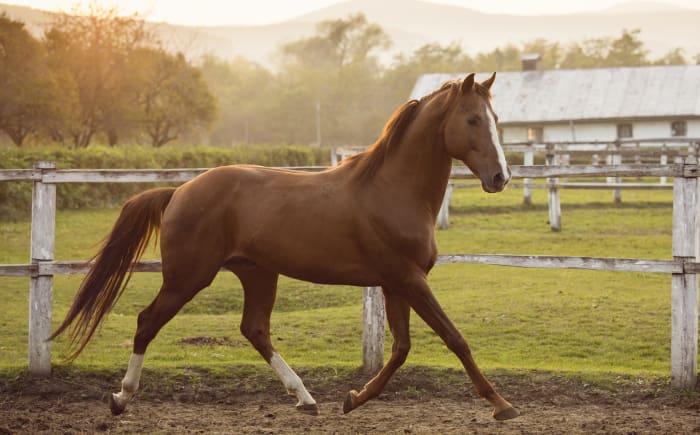 Located at the western edge of Riverside County, the affluent community of La Cresta is a private enclave of sprawling multi-acre lots and pristine natural surroundings.
The diverse topographic features of the Santa Rosa Plateau provide La Cresta's residents with captivating views in all directions. Glorious golden sunsets over the Santa Ana Mountains can be seen to La Cresta's west, with snow-capped peaks dotting the horizon in other directions.
The Pacific Ocean is just 15 miles away. Cool ocean breezes help La Cresta maintain a comfortable temperature all year round and provide the perfect climate for the renowned vineyards for which nearby Temecula Valley Wine Country is famous.
Nature abounds in all directions. La Cresta borders the expansive untouched greenery of the Santa Rosa Ecological Reserve and Cleveland National Forest. With large lots resulting in low population density and limited light pollution, La Cresta's skies come alive at night with stars.
Many equestrians choose to reside in La Cresta for its wide-open spaces and extensive trails that provide a perfect environment for horse riding.
The 9,000-acre Santa Rosa Plateau Ecological Reserve, made up of a large network of trails for hiking, walking, and equestrian, is near La Cresta. These trails pass beautiful and pristine natural features that include coastal sage chaparral, oak trees, wetlands, and vernal pools. The Ecological Reserve is home to many native species of plants and animals, while also containing historic structures such as cowboy bunkhouses dating back to the mid-19th Century.
REDHAWK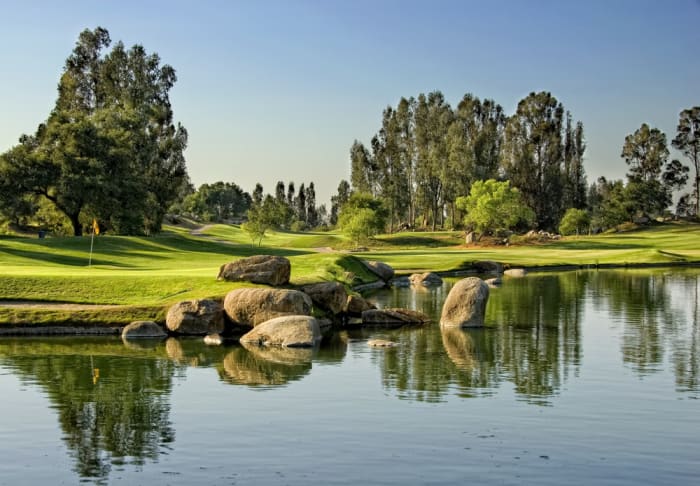 Built around a spectacular 18-hole public golf course, the community of Redhawk is a friendly development of detached single homes located in the gently rolling hills south of Temecula.
The planned development of Redhawk was established in the late 1980s with an emphasis on creating a comfortable community setting within the beautiful natural setting of the Temecula Valley. Today, Redhawk boasts nearly 3,000 homes, with its residents enjoying access to well-regarded local schools and numerous parks and recreation facilities.
The retail centers of Redhawk Towne and Vail Ranch are less than a mile away from most Redhawk homes. Redhawk Towne has a variety of national restaurants such as Chipotle and Five Guys, along with big box retailers including Walmart and Marshall's.
Vail Ranch provides a wide range of retail options, with everything from fashion boutiques and salons to traditional equestrian businesses including blacksmiths and saddleries. There are also numerous chic eateries and coffee shops.
Redhawk families enjoy access to a range of high-profile schools, among them being Redhawk Elementary and Vail Ranch Middle School.
Both novice and experienced golfers will love Redhawk's challenging 18-hole public golf course. With dramatic changes in elevation and a green situated on an island, this varied course offers a unique challenge for all levels. The varied topography of the golf course provides stunning views of the surrounding countryside, while an elegant clubhouse provides a refined atmosphere in which to relax after a game.
Redhawk is also situated within a few minutes of a variety of nearby golf courses, including Bear Creek, Cross Creek, The Colony, SCGA, Temecula Creek, and Temeku Hills.
LOS RANCHITOS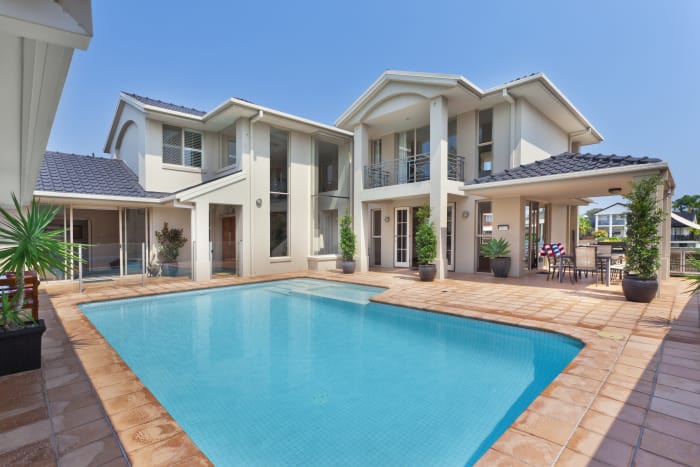 Los Ranchitos is a peaceful luxury enclave that enjoys incredible proximity to Temecula's liveliest urban district. A large variety of shops, restaurants and other businesses are located about a mile away at the Vail Ranch Shopping Center. Old Town Temecula is just 1.3 miles from Los Ranchitos, offering chic shopping, trendy bars, and popular restaurants within a historic Old West setting.
Local facilities allow residents to enjoy Temecula's desirable year-round climate and beautiful natural scenery such as The Hanover Saddle Club, a popular equestrian spot offering riding lessons and summer camps. There are numerous golf courses located close to Los Ranchitos, including Redhawk and Temecula Golf Courses less than three miles away.
Los Ranchitos' residents enjoy immediate freeway access, with I-15 being located just half a mile from the heart of the community.