Let's imagine for a second that you're in the market for selling your home. You're driving down the street to work and you notice a Real Estate agent billboard here and another one there, making mental notes along the way to read up more about them when you have a spare moment.
'This should be easy' you find yourself saying as you embark upon your agent-locating journey, except for one problem: deciding on which real estate agent to go with is and should be a completely different thought process to this…
Which agent you choose to sell your home with is a crucial decision when it comes to the marketing of your home.
Will he/she sell my property for the best price, in the quickest space of time, and for the least amount of stress?
The decision you make when choosing a real estate agent can go wrong in a few ways. Here are the 3 most common mistakes sellers make before picking up the phone:
Choosing a real estate agent who offers you the most tempting listing price.
It might sound enticing to choose an agent who convinces you that your house can be sold for more than its true worth, but in reality, your house only becomes a guinea pig for other agents to market off other homes.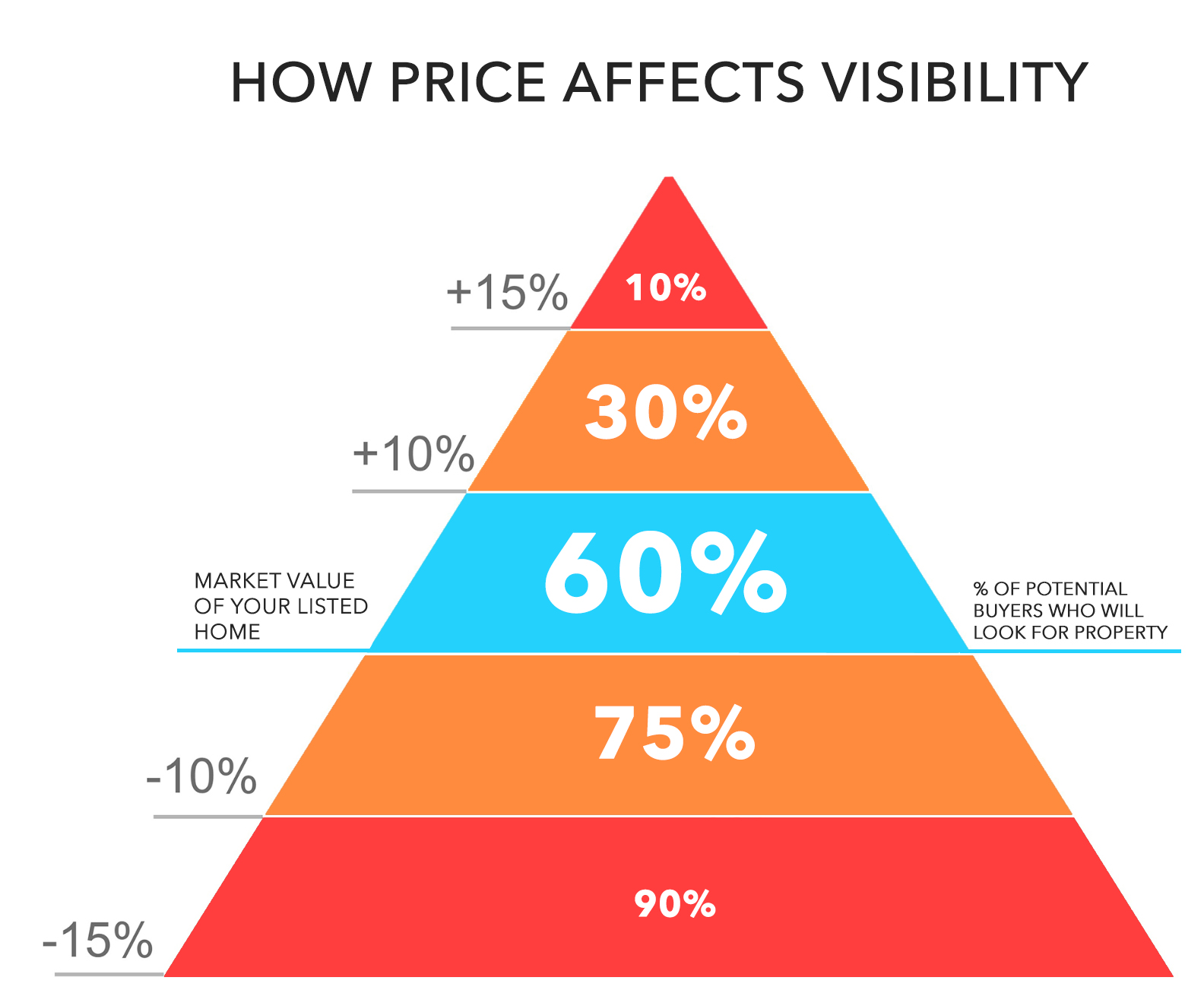 When a real estate agent is sitting down with a buyer and showing properties, he might use your overpriced property to bounce their buyer off to homes in the same price category that offer more value. This is a savvy trick agents use, so be sure to not get sucked into the appeal of overpricing your home because it doesn't serve to benefit you!
Choosing a real estate agent who gives the lowest commission
When deciding which agent to go with based off commission, home sellers need to keep one thing in mind. First off, an agent's commission isn't just money that's being put into his or her pockets to put food on the table. It's also money that will be used to go into staging your home, photographing the home not only with still photography but also professional video with drone footage for larger properties, and the marketing of your home. With a shifting landscape of marketing in real estate favoring the online world, marketing your home has never been easier, but it also has never been more costly. Choosing an agent with a low commission means you will be marketing your home less than your competition. Remember the saying "you get what you pay for."

Choosing a real estate agent who sold the most properties
Here's a rather technical term to remember, but it is nevertheless important: sales-to-listing ratio.
What on earth is that?
It's actually rather simple and can be explained best in this way. If a real estate agent sells 30 of his 150 listings, but another agent sells 14 of his 15 listings, who would you choose? Would you go with the agent who sold more with a lower success rate, or the agent who sold less but had a far superior sales-to-listing ratio.
In short, don't go looking for the real estate agent who sold the most properties!
So what's the takeaway from all this?
Perhaps you didn't realize how many mistakes a seller can make before even getting their feet wet. The most important thing to keep in mind is to control your emotions when selling your home. We understand that your home can hold sentimental value and financial importance to your family, but falling prey to your emotions and overpricing your home can be extremely costly. Not only will your home stay on the market for a much longer time, it will also sell at a much lower price than what would have been achieved had it only been marketed at the correct price from the start.
So with all this in mind, when you make the decision to eventually sell, you might find that avoiding these mistakes will save you a lot of heartache and result in saving you thousands of dollars.
If you found this an informative read, please share it with your friends and family across social media. If you've been thinking about selling your home in Temecula and the neighboring areas, I would love the opportunity to personally explain what the entire process will entail for you. I'll also guide you on what top real estate agents can offer when it comes to selling your home that others cannot.
Are you excited about selling your home yet? I know I am!
Let's start a conversation today!