If you're tired of the hustle and bustle of city life and looking for horse properties in San Diego or elsewhere in California to call your own, we have some ideas on where you can start looking to get a better idea on what you might be looking for and what you should keep in mind before narrowing your search to your perfect home.
Whether you're looking to move to a horse ranch property in California, or anywhere in the US for that matter, the first thing you need to determine is how many horses you are going to be managing.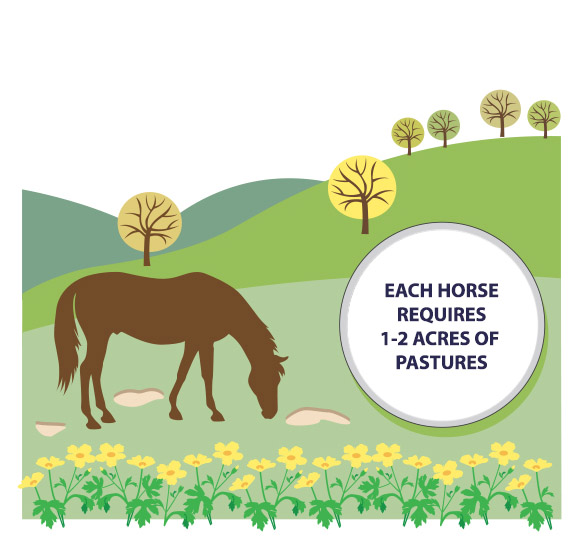 The optimal acreage of your property will depend on the number of horses you need to feed.
For larger numbers of horses, you will need to have enough room to implement a rotational grazing system to optimize your grass regrowth and have enough property area to create 'sacrifice areas' to keep your horses during the wet, rainy days.
Besides the horses and the acreage of your property, you will also want to buy a property that meets all your other personal needs. Are you looking buy a ranch for sale that's far removed from city life or do you want to have close access to schools and shopping centers? Are you looking to buy your own horse ranch that's for sale outside of the city or would you rather be part of a gated community with a variety of attractive amenities? Is it a luxury ranch you're after or are you rather looking for more affordable ranches for sale in either the Northern or Southern parts of California? There are plenty of horse properties for sale in San Diego County, as well as NorCal, but we will narrow it down for you to get a better sense of what you can expect from horse ranches for sale on both ends of the spectrum.

​​​​​​​Here's an example of two horse ranch properties that are completely different in terms of what they offer. Both are fantastic Californian horse ranches in their own respective ways, but satisfy two excitingly different lifestyle options. The ranch on the left is located in San Diego and is located close to or nearby city life, whereas the ranch on the right is located in Northern California just south of the Oregon border and is a bit more removed from civilization and offers a completely different ranch experience than your typical horse ranch in or near a city.
9315 WINDY CT, AGUA DULCE, CA 9139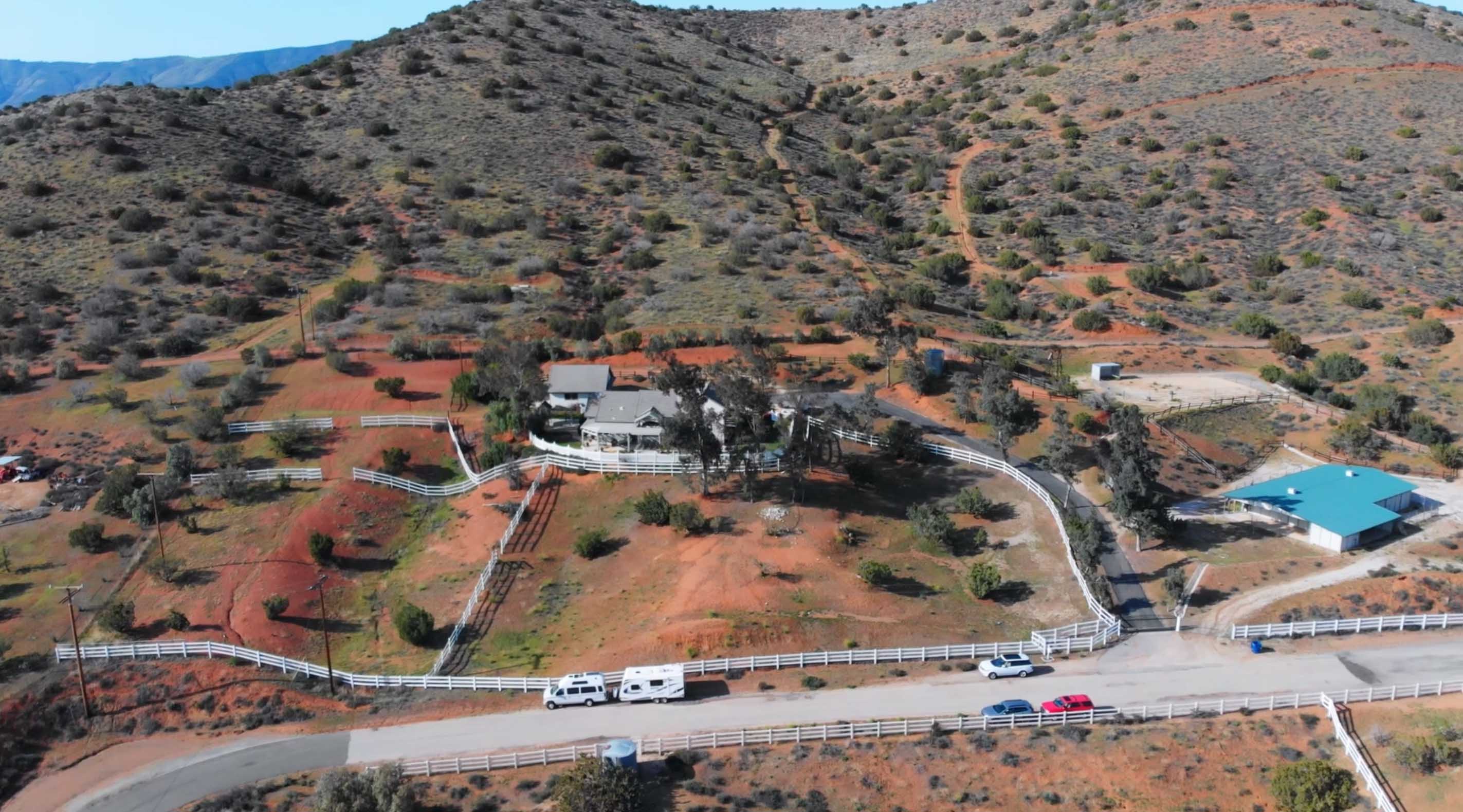 9315 WINDY CT, AGUA DULCE, CA 9139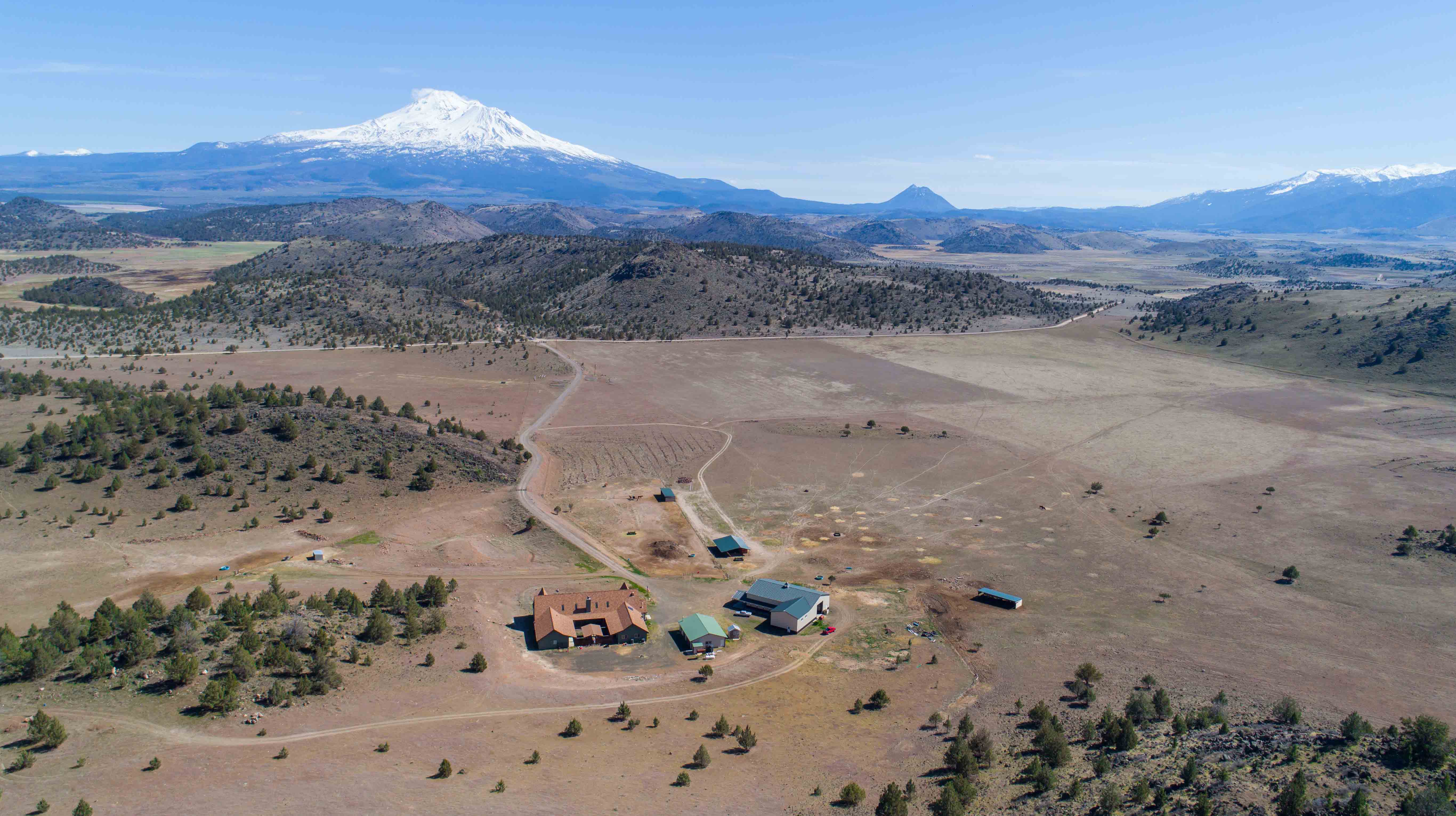 If you're looking to purchase a horse ranch property in Southern California the options available to you will be conveniently situated nearby schools, shopping centers, and many other lifestyle desires where you'll still feel like you're maintaining an authentic ranch experience despite your close proximity to the city. But the choice of living up in Northern California in or around Weed, Ca for example will offer a wilder, outdoor experience and the feeling of being more removed physically from the hustle and bustle of city life. With this style of ranch you'll be able to take your horses for long runs on many acres of land situated within your very own property boundaries.

Regardless of the type of ranch experience that you're after, the temptation to buy and own a particular horse ranch will always be reliant upon what your horse riding desires are and the horseback riding trail options available to you. If you're looking for a property within close proximity to the city, you may need to resign to the fact that you'll be driving to certain areas to take your horses out for a run. Furthermore, if the horse property you've got your eye on to buy is situated on a plot of land that doesn't have the right amount of acreage to keep your horses in, you'll need to shelter them at an equestrian center. Bright Valley Farms in San Diego is a great option for this that you can go check out if you're looking to locate to San Diego. .

On the other hand there are also a multitude of affordable properties available to you in , Fallbrook, Agua Dulce, and Escondido that have access to trails right off your property and will also be situated nearby city life for the all-round experience. If you're looking to raise a family and maintain an active, outdoor lifestyle, we can't recommend the San Diego area enough for its complete package of lifestyle options. Whereas if you're retired or you are looking to get into commercial farming for cattle or other livestock, then there are areas suited for that as well in numerous areas of California, but don't forget to check out this horse ranch if you're looking to move up to Northern California. It will give you a good idea on what you can expect to get with a more outback ranch experience that offer other outdoor activities such as hiking, skiing, and fishing.

Your accommodation is also an important consideration - are you looking for something on the rustic side of things or are you looking for something a little more luxurious? With hundreds of ranches to choose from to make your dreams a reality, it can be difficult matching just one specific ranch to meet all your needs. It can feel a little overwhelming at times, but that's okay because that's where we come in...

If you're in need of more information or help regarding your search for horse ranches in California, please, please, please do not hesitate to reach out and contact me directly for any questions that I may be able to assist you with. I simply love helping my clients find their dream ranch properties in the Southern and Northern California areas, and have many contacts at my disposal to help you out on your journey should you have a need beyond my geographical availability. Horse ranches are my passion and I'd love to help you find the ranch of your dreams. To contact me, head to the top of your screen and hit the 'contact' button to reach out to me, or call/text Brande Roderick directly at .